It is known that an excess of sodium (table salt) can be harmful to our body. Excessive consumption of salt is in fact one of the main causes of water retention and chronic diseases such as hypertension and cardiovascular diseases .
The salt is already present in many foods , especially in the industrial ones, in meats, in sausages, cheese (especially aged) in stored products, in the food nut, in soups and sauces, in canned legumes, etc. .
Precisely for this reason it is important not to exceed with the use of salt in our dishes, so as to avoid overloading our body with an excessive amount of daily sodium.
According to estimates, the amount of 5 grams per day below which it is recommended to keep also includes 2-3 grams hidden inside industrial products. This means that we, at home, in our daily preparations, should limit ourselves to about 2 grams of added salt.
The fact is that food does not need salt to have a pleasant and defined taste . It takes some time for the taste buds to adjust, but once they get used to less salt, they are more likely to enjoy the food more and notice a wider range of flavors.
How to replace the salt?
For our general well-being it is preferable to reduce as much as possible, or replace the salt, with all that aromatic can be found in nature .
The spices are the most valid substitutes of salt, without removing your flavor and goodness dishes.
By adding aromatic spices you will be able to discover and savor the true flavors of food, which too often the salt hides. In fact, food does not need salt to have a captivating taste, it just takes time for the taste buds to get used to enjoying new and surprising flavors.
The use of spices in the kitchen is optimal to enhance the natural flavors of food, giving each dish a distinctive and unique aroma .
We at Erbe di Mauro cultivate aromatic herbs on our land, located in the splendid hills of the Marche region. We do it in full respect of nature, without the use of chemicals (such as pesticides, herbicides, fertilizers, chemicals, etc.) and in full sun, so that they grow healthy and full of energy and aroma.
The plants are then harvested during their balsamic period, when they reach their maximum flavor and are dried in the shade and at low temperatures, to keep the nutrients and the original aroma of the fresh plant unaltered.
All the love we put into the cultivation of these plants, you will find them again in your table.
Now let's see specifically how to enhance the flavors of vegetables, reducing cooking salt and using some aromatic herbs in its place.
We will now see specifically which spices to use as substitutes for salt, for various dishes (meat, fish, vegetables, first courses, etc.)
Salt substitutes to flavor vegetables
Now let's see how to give maximum flavor, highlighting the tastes of vegetables with the minimum addition of salt.
The choice of spices to use also varies according to the type of cooking . In fact, cooking the same vegetables in the steam, in the oven, in a pot or even eating them raw requires different and quality spices and herbs, in order to enhance the flavors of the vegetables that nature offers us.
Steaming
In steam cooking, herbs retain their natural flavor, and it is certainly considered the healthiest cooking technique, as the properties of the vegetables remain unchanged. In fact, the food is not immersed in water but suspended on the boiling steam that surrounds it (so there is no dispersion of its internal elements: mineral salts and vitamins).
This cooking, keeping the organoleptic properties unaltered, strengthens the flavor of vegetables and foods and you can replace the salt with spices, or the following spice mixes. The same spices also go perfectly with stewed vegetables .
Other aromatic herbs that go well with steamed or boiled vegetables are:
Obviously it is not mandatory to use all three, but personally I prefer the mix of the three spices mixed together.
To get a more pungent and exotic flavor …
Cooking in the oven, grilled, cooked in a pot:
Raw vegetables
Even in raw vegetables it is possible to replace or reduce the salt with some aromatic spices, in particular we at Erbe di Mauro recommend these:
Raw salads
Aromatic herbs are also excellent in combination with salads. You can use them instead, or in combination with salt to give it an edge. You will see that with these spices your salads will no longer be flat and bland!
If you are looking for a ready-to-use spice mix, I recommend:
Other herbs that go well with salads are:
If you are interested in buying our spices, or our salt and spice mixes, or spice mixes, take a look at our products. Find them all here >>
Salt substitutes to flavor soups, risottos, legumes and broths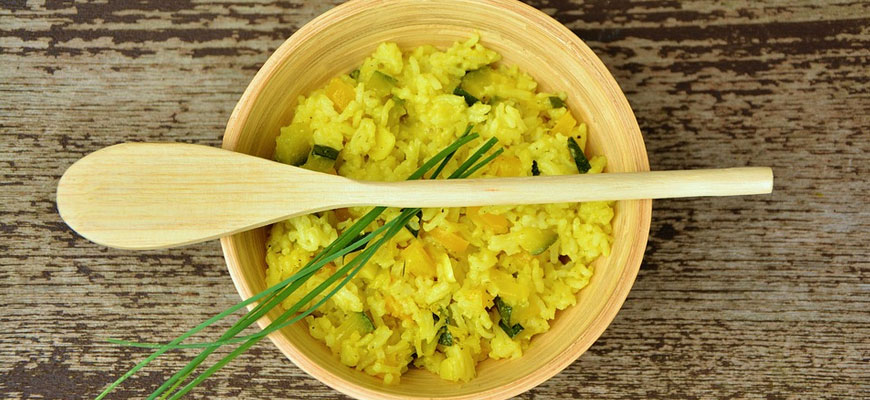 These are the mixes we have already prepared and tested for you:
If you prefer the use of single spices, these are the ones that you can use to reduce, or replace the salt and that go best with soups, risottos, legumes and broths.
Salt substitutes for seasoning Red and white meats
We come now to the meat! Even for seasoning meat it is possible to reduce the consumption of salt by making use of our precious and fragrant spices. Let's see, based on the type of cooking, which ones go best with the various types of meat.
In roasting and grilling and in pots
If you prefer the use of single spices, here are the ones that go best with grilled and roasted meat:
Salt substitutes for seasoning fish
Here are the spices and spice mixes, which we propose to you for ridrre, or as substitutes for salt in fish seasoning and in particular for grilled, roasted, stewed and steamed cooking:
If you prefer the use of single spices, I recommend adding one or more of these spices to your fish dishes:
Salt substitutes for seasoning sauces
And now we come to the sauces and aromatic herbs most suitable for reducing, or replacing the salt in the dressing of meat, fish and only vegetable sauces:
Other herbs to use alone to spice and flavor sauces are:
Buy our ready-to-use Spice mixes
If you are interested in buying our spices, or our salt and spice mixes, or spice mixes, take a look at our products. Find them all here >>